WHAT YOU NEED WITH ALL THE QUALITY AND MONITORING.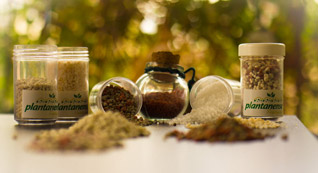 Besides the quality of soybean seeds and fertilizers, Plantanense also sells the most respected brands of agricultural chemicals, such as BASF and Monsanto, fertilizers Foliar Stoller, Pioneer and Agroceres Seed Corn seed. All to strength the partnership of a company concerned with providing the best in supplies for your cultivation.
And to ensure the closeness that you deserve, besides your purchase directly on the counter at one of our units, Plantanense also provides a technical visit to your property. In case of fertilizers, the consultant will evaluate your soil, which is crucial for selecting the most appropriate formula. During the visit, you can also request an indication of seeds and pesticides which are more efficient for your cultivation.